13th April 2020
Orto Botanico di Brera – Via privata F.lli Gabba 10, Milano
THE EVENT IS POSTPONED! DATE TO BE DEFINED!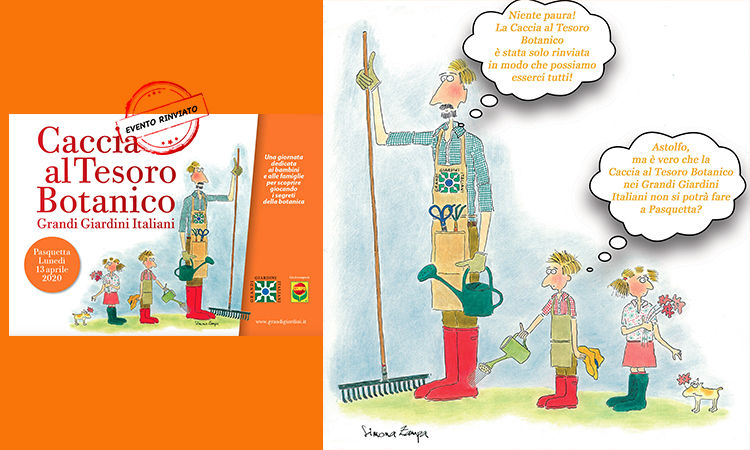 The Brera Botanical Garden also participates in the traditional Botanical Treasure Hunt on Easter Monday!
Designed and organized by Grandi Giardini Italiani, it is an excellent opportunity to bring children aged between 6 and 12 years closer to love for nature, making them discover and recognize in a playful way – leaf after leaf – the trees, flowers and plants present in botanical gardens, gardens and parks that participate in the initiative.
This year, the ongoing public health emergency does not allow the opening of the gardens and the hosting of the event.
So, the Brera Botanical Garden offers its little friends and their families the opportunity to visit it virtually through some glimpses that show the blooms of this unusually hot Easter!